The Marrakech Biennale would not exist without the support and partnership of our sponsors. We rely on their generosity, vision and assistance to bring each edition to life.
If you are interested in supporting the Marrakech Biennale please contact us.
The British Moroccan Society and The Marrakech Biennale
The British Moroccan Society is dedicated to raising awareness and knowledge of Morocco in the United Kingdom as well as promoting tourism and cultural exchanges. It encourages greater social contact between the peoples of the tow countries and raises money for Moroccan charities.
The Marrakech Biennale and the BMS share values and work together to promote culture and education in Morocco.
Donate Now
If you would like to donate to the Marrakech Biennale you can do so through the BMS website www.britishmoroccansociety.org/membership
A percentage funds raised for the Marrakech Biennale will be donated to the BMS for their Children's Education Programme.
MARRAKECH BIENNALE PARTNERS
Jnane Tamsna, Fellah Hotel, Riad el Fenn, Dar Al-Ma'mûn Residency, The British Moroccan Society, City of Marrakech, ESAV






MARRAKECH BIENNALE 2012 SPONSORS AND PARTNERS
Gallery Continua, 4711, Association MarocK'Jeunes, Centre des Arts Contemporaine Marrakech, Calvert 22, Danish Arts Council, Animus, Kasbah Tamadot, Heliconia, Creative Africa Network, PUMA, YouTube, Institut Francais, Goethe Institut, Bundesministerium für Unterricht, Kunst und Kultur, The British Council, OnSpotStory, Art Moves Africa, Travel Link Morocco, VICOB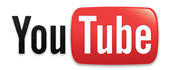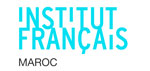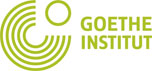 MARRAKECH BIENNALE 2012 MEDIA PARTNERS


ACKNOWLEDGEMENTS
Monsieur André Azoulay, président honoraire de la Biennale de Marrakech
Monsieur le Directeur du patrimoine culturel, Rabat
Monsieur le Directeur régional du ministère de la culture, Marrakech
Monsieur le Wali de la région de Marrakech
Madame la Maire de Marrakech
Madame la Directrice du Theatre Royal Ilham Abarro
Monsieur Hicham Boudali, Charge de mission auprès des associations, conseil communal de Marrakech, cabinet auprès de la president
Monsieur Mounir Aznail, Président de l'association MarocK'Jeunes
The City of Marrakech, Riad El Fenn, Dar Al-Ma'mûn, Université Cadi Ayyad – Faculte des Lettres et des Sciences Humaines de Marrakech, Ecole supérieure des arts visuels de Marrakech (ESAV), Vicob, Institut Francais, Instituto Cervantes, British Council, Danish Arts Council, Istituto Italiano di Cultura, Jardin Majorelle, Le Salama, Le Tanjia, Kechmara, The O'Hea Foundation, The American School of Marrakech, Maroc Telecom, Canongate publishers.
Samya Abid, Amar Abdelhadi, Saâdane Afif, Mostapha Aghrib, France Aline, Faical Alaoui, Nadia Amaghou, Omar Amnat, Julien Amicel, Martine d'Anglejan, Alessio Ascari, Mounir Aznail, Tarik Azzougarh, Othmane Bahnini, Mohammed Bakrim, Matthew & Katherine Bannister, Bar 3, Kerstin Brand, Khaled Benhalima, Hamid Bentehar, Abderrahim Bentbib, Clare Beresford, Abderahim Bertai, Touria Binebine, Jane Birt, Fabrizio Bizzarri, Jerome Bloch, Aniko Boehler, Prof. Bouabdelli, Ayoub Bouhouhou, Hicham Boudali, Jamal Bouthim, Rosie Boycott, Telse Bus, Victoria Camblin, Mel Carlton, Nicolas Carré, Philippe Chalindar, Abdel Ali Chaoui, Valerie Chartrain, Hind Chataoui, Joe Condon, Mario Cristiani, Thomas Dane, Tina diCarlo, Robert Devereux, Cyril Duval, Moulay Essakalli, Nordine Fakir, Julian Farrow, Karim Fehry Fassy, Quito Fierro, Wendy Fisher, Pascal Foltran, Arnaud Foltran, Yelda Garton, Jody Gillett, Suzy Gillett, Aurelie Giraud, Joseph Grima, Ian Harrison, Darir Hassane, Carleen Hamon, Anja Henckel, Stefan Holwe, Maggie Hund, Howell James, Erin Jenkins, Amine Kabbaj, Abdellah Karroum, Dorothee Kirch, Julie Klear, David Knaus, Jörg Koch, Andrea Kolb, Fabian Krone, Marta Kuzma, Kamal Laftimi, Oussama Laftimi, Brahim Lamsiadi, Rick Owens & Michelle Lamy, Fotini Lazaridou-Hatzigoga, Daisy Leitch, Phillip Ley, Peter Lindsay, Alessandra Lippini, Meryanne Loum-Martin, Vicente Luis Mora, Fatima Maleki, Patrick Manac'h, Curt Marcus, Dylan Marcus, Nonna Materkova, Vincent Meilili, Alexander Menke, Abaseh Mirvali, Houria Moali, Redha Moali, Miles Morland, Tim Morris, Ahmed Nait, Ilham Najibi, Zhor Naoumi, Hillary Newiss, Hans Ulrich Obrist, Emma & Paul O'Hea, Eleanor O'Keeffe, Angie O'Rourke, Rafiq Ouachikh, Malika el Ouali, Sandra von Mayer-Myrtenhain, Juan Palao, Anna Pastore, Peaches, Denis Pieper, Katarzyna Pieprzak, Florence Robert, Terence Rodrigues, Ely Michel & Karen Ruimy, Sabine Schmidt, Daniel Sigaud, Willem Smit, Francesca Spano, Julia Spence, Dominique Taylor, Mary Teare, Ouidad Tebbaa, David Teiger, Eric Thierry, Hugo van Tilborg, Soune Wade, Viv Walace, Youssef Wahib, Carinthia West, Peter Wheeler, Raimar von Wienskowski, Andrew Williams, Sarah Wilson, James Wright, Thorsten Wulfes, Marianne Zamecznik, Kenza Zizi, Mohammed Zkhiri.
Carson Chan and Nadim Samman would like to thank their families for their love and unstinting support.